Product Specialists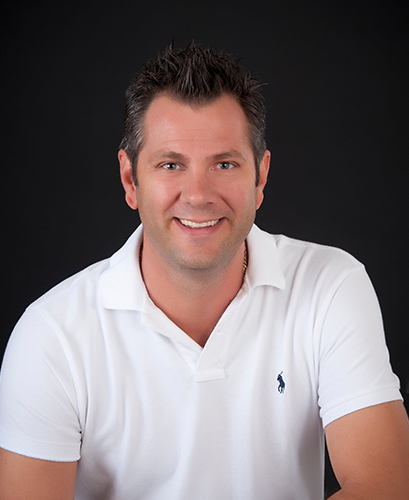 Justin Scholl
Sales Manager/Sales Consultant
618-654-2277

E-mail Justin Scholl

Justin Scholl has been with McGinley for over 20 years and has one of the top reputations in the area for being able to help customers with their vehicle needs. He has a great sense of humor and huge heart that people can feel instantly when Justin is helping them out with their purchase. He really cares about the customers at McGinley and is always thinking of ways to help them out. Justin has taken over as the Sales Manager in the last several years and works with each Product Specialist on the team to bring that same passion he has had for many years to each customer. Justin is also still taking care of all of his previous customers as well. Justin was born and raised in Highland and is married to Mecalla and has 4 children. He enjoys spending time with his family on the beach in Florida and also riding bikes and taking family walks in the evening.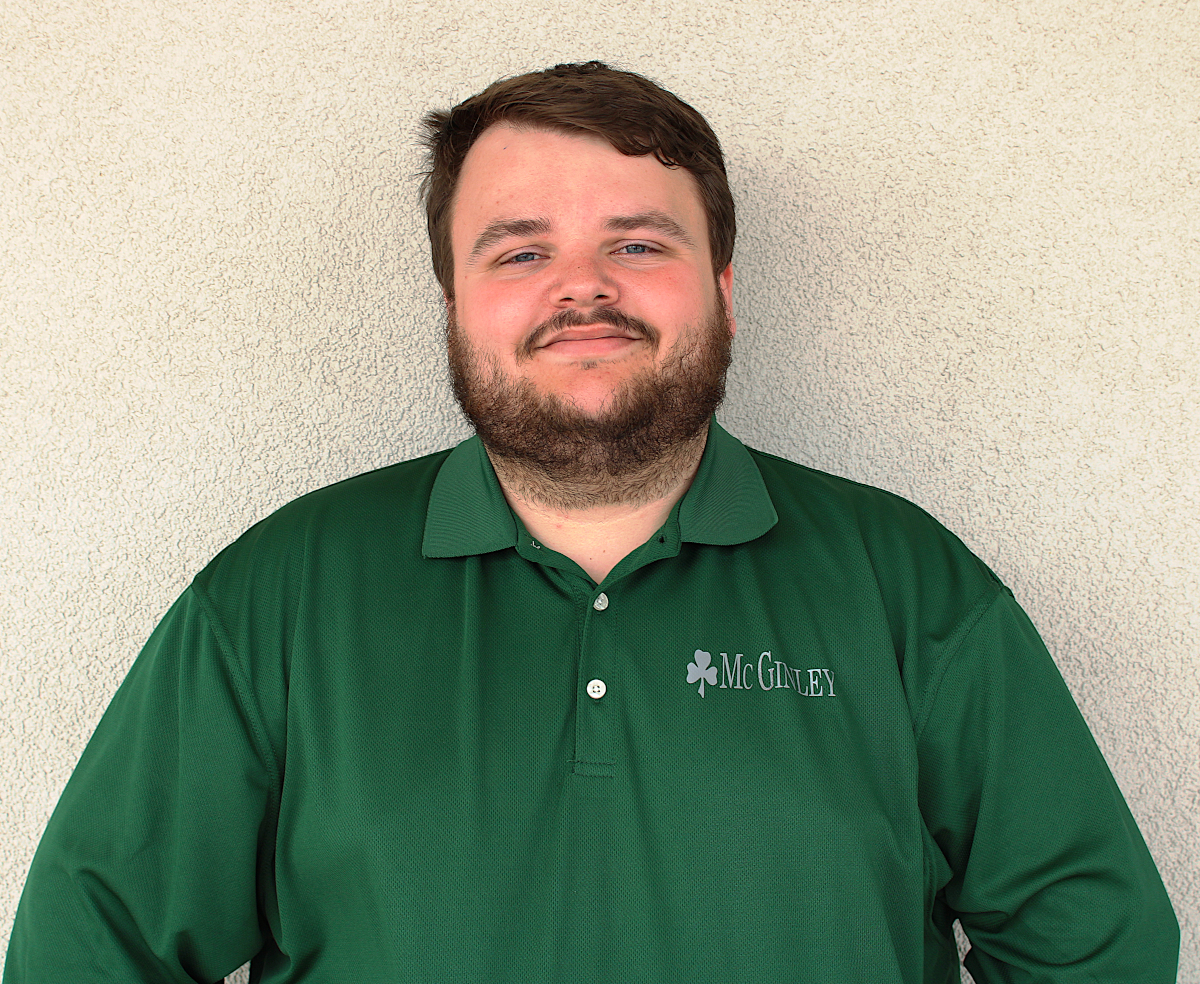 Tristen Hancock
Sales Consultant
618-654-2277

E-mail Tristen Hancock

Tristen Hancock has been a McGinley Product Specialist for 3 years already. McGinley doesn't have the turn-over that most dealerships have because we look for top quality people to work for us. Tristen is just that. He is very dedicated and loves learning about all the new models and how they work. He is detailed oriented and makes sure that all of his customers know how to work all the features of each vehicle he sells. Tristen has also completed his Jeep Master, RAM Master, U-Connect Master, Wagoneer/Grand Wagoneer Master training classes. Tristen lives in Litchfield and makes the commute down to McGinley. He enjoys playing video games and hanging out with his friends on his days off.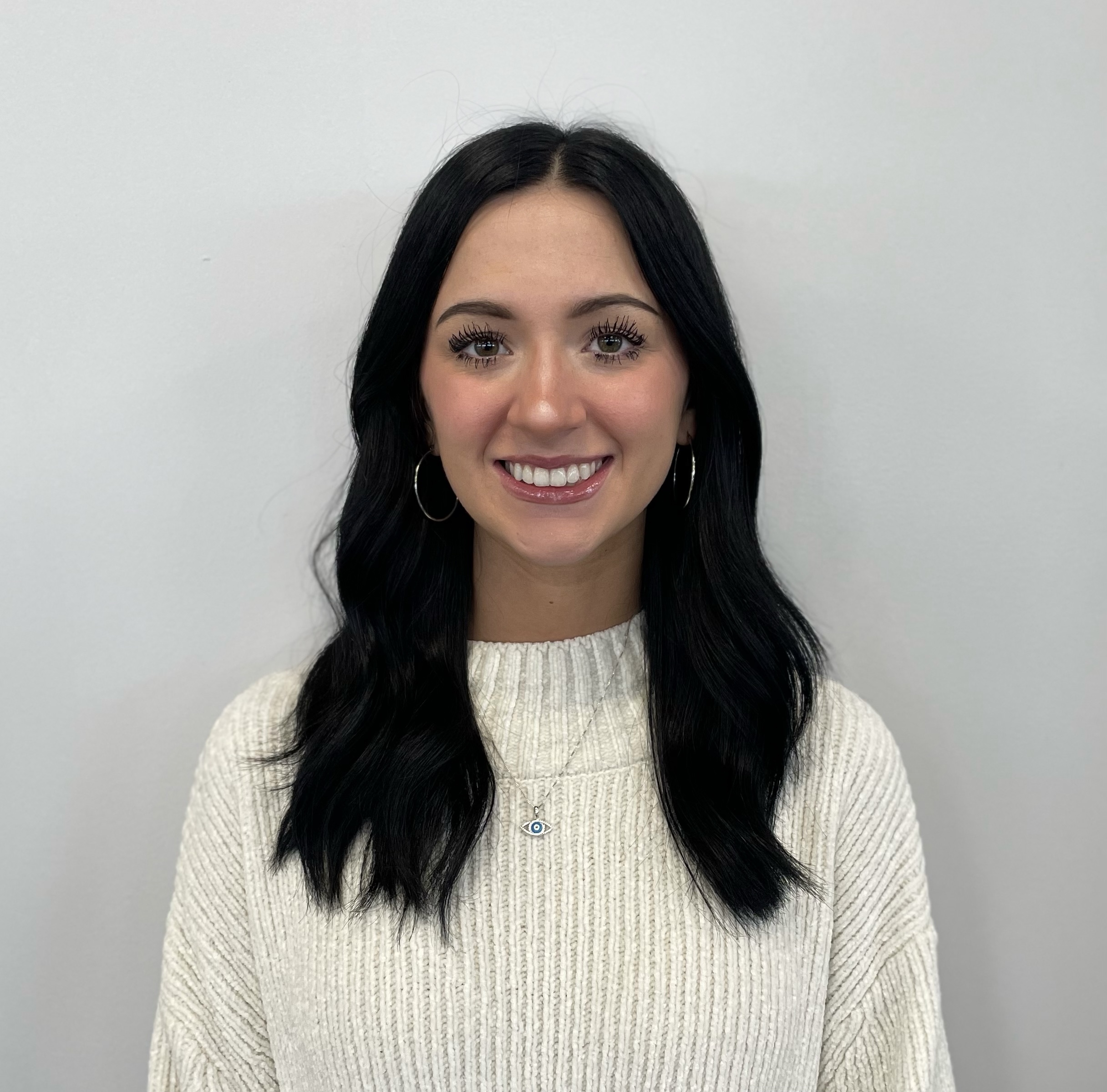 Meckenna Scholl
Sales Consultant/Product Specialist
618-654-2277
E-mail Meckenna Scholl

Meckenna has recently joined the McGinley Sales staff. She brings a ton of enthusiasm to the sales floor and is always in a positive upbeat mood. She is learning from one of the best since her father Justin has been selling cars at McGinley for over 20 years and is also serving as our Sales Manager. Meckenna has a bright future in the automotive business at McGinley.
Robert Lawerence
Product Specialist
618-654-2277
E-mail Robert Lawerence

Robert is our newest Product Specialist. He brings a strong background of customer service by working in the mortgage field for a number of years. He is comfortable working with customers and finding out their needs and wants and making strong recommendations on vehicle suggestions for them. He has been taking a bunch of training sessions with Chrysler and working with both Justin and Mike on the standards that are in place at McGinley. We have big expectations for Robert's career here at McGinley and hope you stop in and say hello to him on your next McGinley visit.
Management Team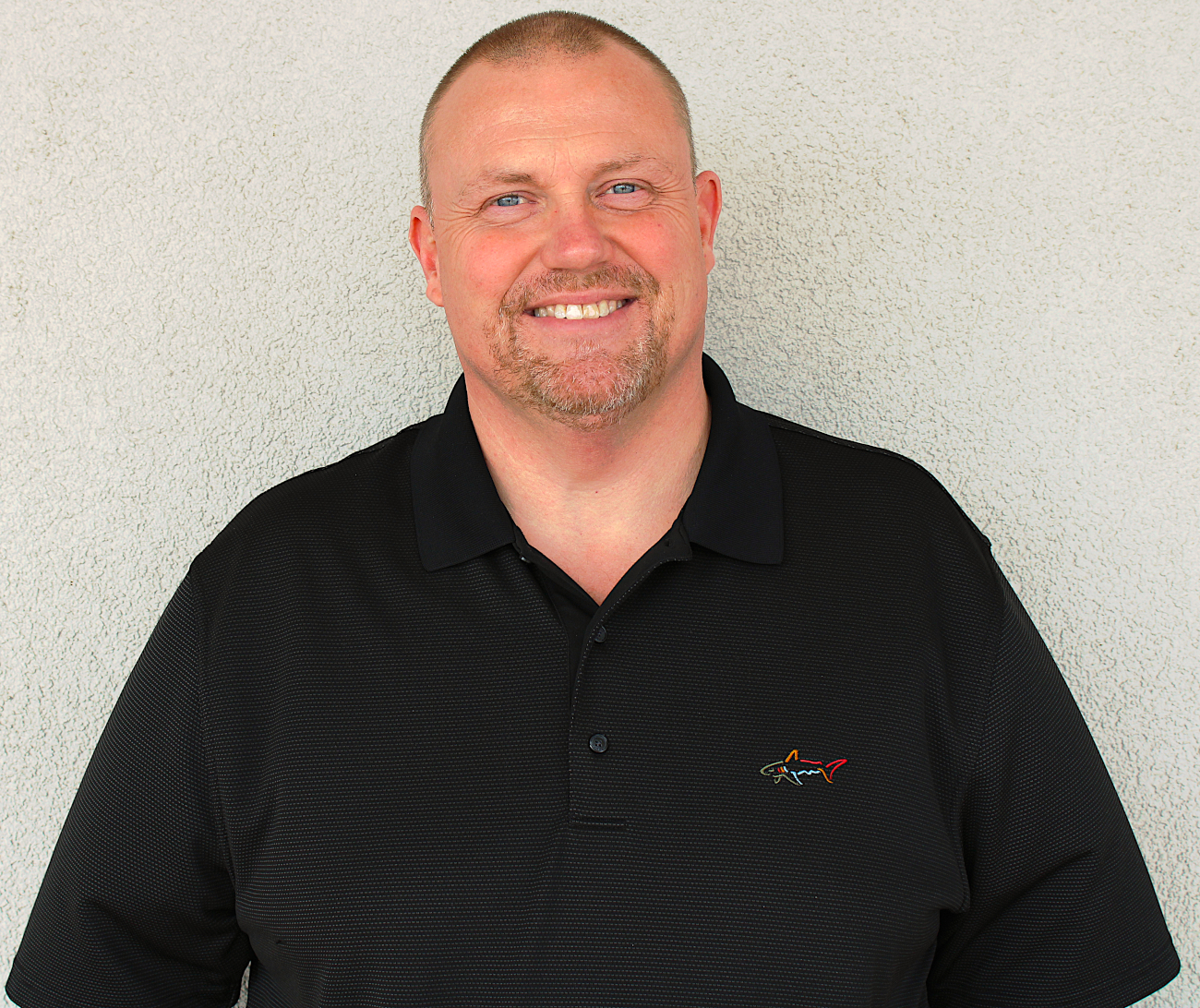 Mike Naylor
General Manager
618-654-2277

E-mail Mike Naylor

Mike has been with McGinley for over 21 years. He has held the role of General Manager for the last 14 of those years. He came from the Education field and has a Bachelors degree in Mathematics from Millikin University in Decatur, IL. He spent 5 years teaching high school math at Hazelwood East, Highland, and Mulberry Grove school districts. Mike is married to Susan and has 3 sons. Mike's hobbies include bowling and he also enjoys vacations with the family. Mike and Justin have been working together at McGinley for over 20 years and have a great team chemistry that makes all of our customers feel at ease knowing that they are dealing with professionals that know the business inside and out. If you have shopped other dealerships you know how rare it is to have such a great management team in place that is ready to help all of McGinley's customers.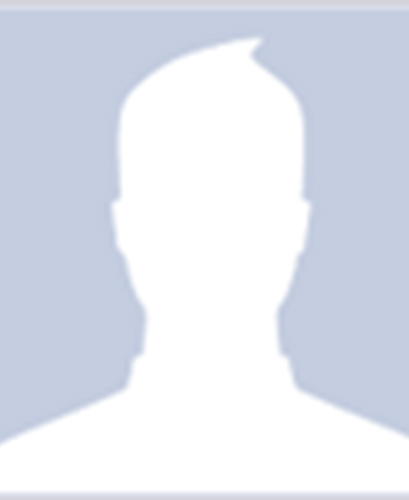 Tim McGinley
Dealer Principal
618-654-2277

Tim has been the owner of McGinley Inc. for too many years to count. He has assembled an amazing team of professionals that have one goal in mind. Take care of every customer. Our sales team has over doubled our sales count in the last 5 years and the service team has some of the top customer service scores in the area. When you come into the dealership you can feel you are in a special place.
Service Experts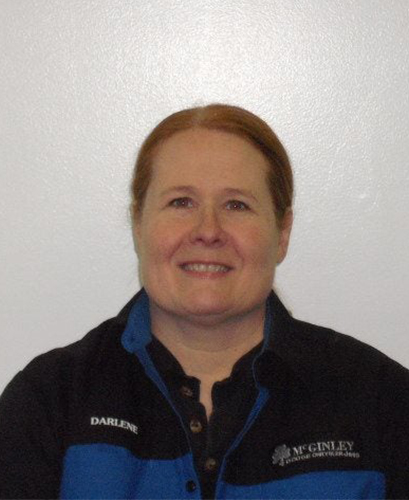 Darlene Swindle
Warranty Administrator/Assistant Service Manager/Assistant Parts Manager
618-654-2277

E-mail Darlene Swindle

Darlene Swindle has been with McGinley for over 15 years. If you have ever been in the service department at McGinley then you have met Darlene. She is the "Mom" of the service department and does an amazing job of keeping everyone on task and making sure all the customers are getting followed up with. She can step into any role in the service department and do that job well. Our Service team would not be near as successful without Darlene. She is married to Mike and has 2 children. Darlene enjoys spending time with her family when not at McGinley.
Nick Forbeck
Service Advisor
618-654-2277
E-mail Nick Forbeck

Nick has been welcomed back with open arms. Many of you may remember just a few months ago when Nick was our Service Manager. He did wonderful things in that role, but ultimately left to pursue something different. He reached out to see if we would have him back as a Service Advisor. We were happy to do so because Nick is a genuine person that is always thinking about the customer and their needs. His knowledge is immense and he understands how vehicles work and how to explain what is going on in the vehicle to the customers so they have a better knowledge of their vehicles. Say hello to Nick on your next visit to McGinley.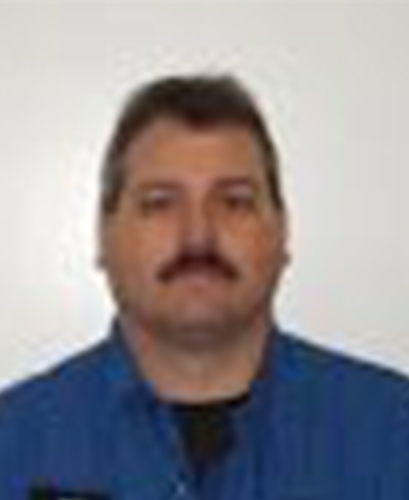 Dan Boeing
Senior Master Technician
618-654-2277

E-mail Dan Boeing

Dan is a true legend in the area of technicians. He is a Master Certified Technician for over 30 years with McGinley. He has an amazing mind and can find the source of customer issues when nobody else could. He is certified in diesel engines, transmissions, and all electrical systems. He has been rated in the top 25 technicians in the country for Mopar. In Dan's spare time he enjoys farming, participating in tractor pulls, and spending time with his wife Donna and their 2 children. We are very lucky to have a technician like Dan working at McGinley.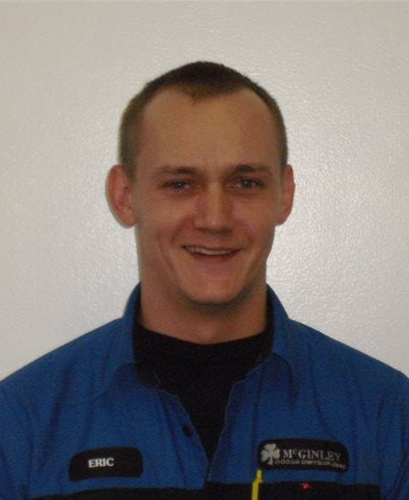 Eric Peters
Certified Technician
618-654-2277

E-mail Eric Peters

Eric Peters has 15 years of turning wrenches under his belt at McGinley. He is the go to guy in the shop. Eric has the ability to figure out what is wrong with our customers vehicles and get it fixed with amazing accuracy. He is consistently rated at the to of technicians in the Midwest in Fixed First Visit. He prides himself on that rare ability and is Certified in engines, transmissions, electrical, and suspension work. Eric is married to Nicole and has 2 daughters. In Eric's time away from work he enjoys running demolition derbies and spending time with his family.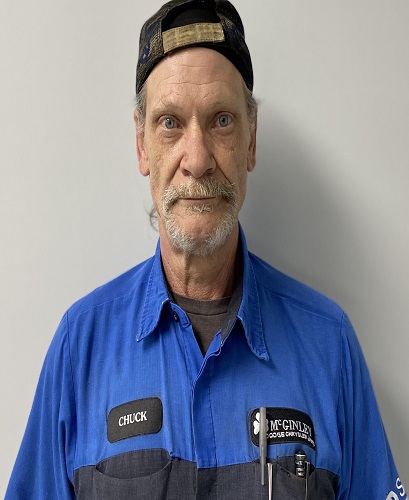 Chuck Weinert
Technician
618-654-2277

E-mail Chuck Weinert

Chuck Weinert has been a McGinley technician for over 3 years, but has over 25 years of experience under his belt. Chuck has a great attitude and is always willing to work on anything he is assigned to. Chuck does a great job on suspension issues, engine issues, and transmission issues. He is always fun to talk to and brings an upbeat attitude to the shop each and every day. Chuck enjoys bowling and relaxing in his cabin when not at work.
Matt Thomure
Technician
6186542277
E-mail Matt Thomure

Matt Thomure is our newest mainline technician at McGinley. Matt is a hard working and quick learning technician. He is always over with Dan and Eric picking their brains and picking up more knowledge every day. Matt is working through the extensive training that is required by Mopar and is already a level 1 tech. Matt is also willing to learn all about the EV technology that is coming down the pipeline. Matt is married with a couple of children. He enjoys working on his Dodge Challenger Hellcat that he has turning out well over 900 Horsepower.
Wade Kuester
Lube Tech
6186542277
E-mail Wade Kuester

Wade brings a ton of experience to the McGinley Lube staff. He has managed an independent lube shop in Greenville and was ready to make the move to turning more wrenches instead of running an entire shop. He has a great knowledge of all makes and models and has a great eye for doing inspections so that customers know what to expect on upcoming service appointments. We are very lucky to have a staff member like Wade on our team and we look forward to him servicing many cars and making many happy and satisfied McGinley customers. Stop in and say hello to Wade on your next appointment.
Connor Holzinger
Lube Tech
618-654-2277
E-mail Connor Holzinger

Connor Holzinger is the newest member of the Service team at McGinley. He is our lead Lube Technician and is doing a great job of inspecting every customers vehicle to make sure they are safe to be on the road and to let our customers know of any issues that need immediate attention or upcoming service needs in the future. Connor has a bright future in the automotive technician field and we hope to see him grow into a mainline technician with McGinley in the future.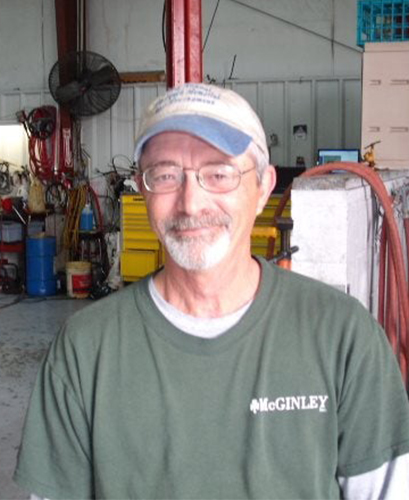 Brad Kirchhoff
Detail Manager
618-654-2277

E-mail Brad Kirchhoff

Brad Kirchoff has been with McGinley for over 15 years. He pays amazing detail to each vehicle that is getting ready for delivery or ready to be put on the lot. He gets into each crack and crevice to make sure that the vehicle is as clean as possible for our customers. Brad is always quick with a reply and enjoys having fun with all his coworkers. Brad and his son enjoy entering and winning many bass fishing tournaments together. Just don't ask him for some fish fillets, he doesn't keep any to eat.
Joe Curtis
Detail Specialist
6186542277

Joe started at McGinley a few months ago in our detail department. He has mixed in perfectly to the McGinley family. He is a hard working detail oriented person that brings many positives to the team. We are all happy to have Joe working at McGinley and hope he does for many years to come.
Parts Experts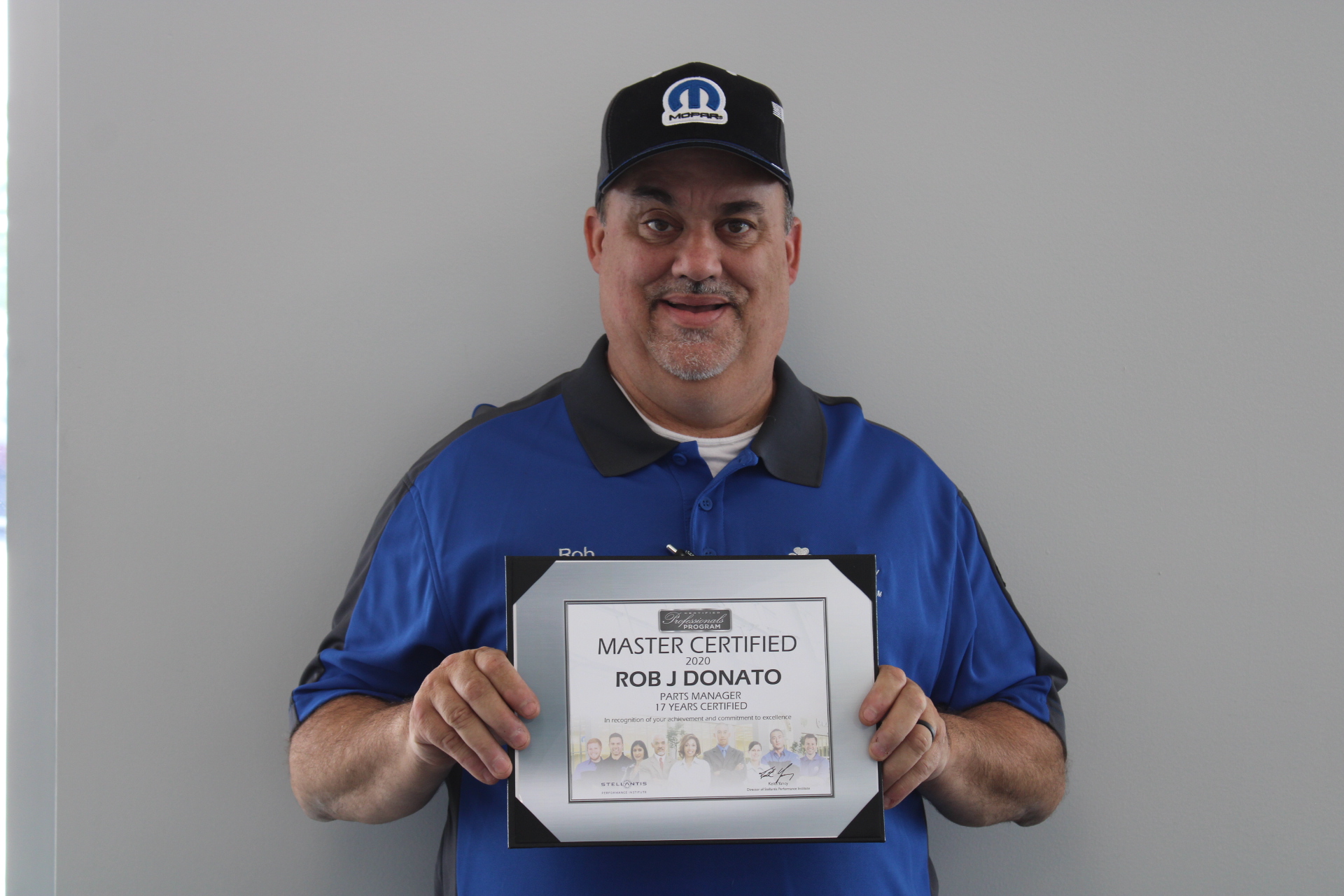 Rob Donato
Parts Manager
618-654-2277

E-mail Rob Donato

Rob Donato has been McGinley's parts manager for over 25 years. You will never meet a nicer and more knowledgeable parts guy anywhere. He is just amazing. He has his parts room in immaculate condition and has almost each part numbers location memorized. Rob works with so many customers each day to make sure they are getting the parts they need for their vehicles. He is also our Tire Expert and strives to make sure our customers are getting the best deal on their tires possible. Rob is married to Dawn and has two children. In Rob's time away from the dealership he enjoys collecting antique boat motors and shooting guns at the range.